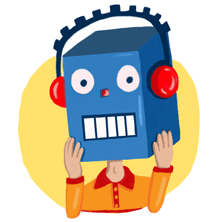 Tips for Kid Inventors
Read books about Young Inventors and Inventing. K.I.D. recommends Kids Inventing! A Handbook for Young Inventors by Susan Casey. For more info: http://www.susancaseybooks.com/
Keep a detailed Invention Journal for your brainstorms, notes, design drawings, etc. Date each entry.
Make a prototype or model of your invention.
Do a patent search to make sure no one has already invented something too similar to your device or game. Visit either the U.S. Patent Office Home Site http://www.uspto.gov/ or their Inventor Resources page: http://www.uspto.gov/web/offices/com/iip/index.htm
File a Provisional Patent Application: http://www.uspto.gov/
Enter your invention in school-sponsored science fairs, invention conventions and contests.
Make your invention and sell it! Or, license your invention patent to a company that will make and sell it for you.
Have fun!